20/06/2016 THE FINAL MIX OF NEW ALBUM IS READY!!!!
ITA: Dopo un duro lavoro, il mixaggio del nuovo album è ufficialmente concluso!!
Abbiamo cercato di mettere tutta la nostra energia positiva nelle canzoni. Lavorare la seconda volta con il nostro amico Fausto Tinello nel suo studio, ha dato una grande dimensione al nostro sound. Crediamo di aver creato un nuovo sorprendente album con canzoni veloci, grandi anthem e con nuove grandi atmosfere!!Gli arrangiamenti orchestrali e disegni sonori complessi di Simone Manuli hanno portato le nuove canzoni ad un livello molto alto e tutto è stato fatto con la massima perfezione e una grande produzione.
Questa settimana ANCILLOTTI incontreranno la stampa, le radio, tv e giornali per la prima sessione d' ascolto del nuovo album.
L'evento privato si svolgerà questo sabato 25 giugno, presso il Tartini Studio in Italia!!
Gli addetti ai lavori senza inviti e in attesa della sessione di ascolto
sono pregati di inviare una e-mail al seguente indirizzo: info@ancillottiband.com per la prenotazione del proprio posto.
Ultimo ma non meno importante oggi il mix finale verrà inviato all'amico Alessandro Del Vecchio per la fase di mastering!!
...ulteriori news molto presto!!!
---------------------------------------------------------------------------------------------
Eng: After the hard work, the finalmix of the new album is official ready!!
We tried to put all our positive energy into the songs
Working the second time with our friend Fausto Tinello in his studio, gave a great dimension to our sound.
we believe to have created an amazing new heavy metal album with a speed killer songs, metal anthems and songs with a new vibe.Thank you to Simone Manuli orchestral arrangements and complex sound designs. The new songs writing is of a very high standard and everything is done with the greatest perfection and a real fine production
This week ANCILLOTTI will meet the press, radio's speaker and newspaper's for the first LISTENING SESSION to hear the forthcoming record. The private event will take place this saturday june 25th, at The Tartini Studio in Italy.
Magazine's, webzine's ect without invite and waiting for a listening session for ANCILLOTTI new release, please send an email to the following address: info@ancillottiband.com for seat reservation.
Last but not least today the the final mix will be sent to the great Alessandro Del Vecchio for the mastering phase!!
...more news very soon!!!!
23/05/2016 ANCILLOTTI BEGAN THE MIX OF NEW ALBUM
ITA: Ciao ragazzi, sono iniziati ufficialmente i lavori di mixaggio del nuovo album.
Fausto Tinello produttore del nuovo album presso i Tartini Studios di Parma si sta occupando personalmente di completare la fase di mix entro le prossime settimane.
Nell'album saranno incluse 11 nuove canzoni totalmente inedite
Dietro a questo siamo felici di annunciarvi che l'artwork della nuova cover è pronto e nelle scorse settimane è stato scelto e confermato dalla nostra label il titolo del nuovo album che sarà rivelato a breve!!
Stay tuned.....The ANCILLOTTI story goes on!

ENG: Hello guys, it's officially began the mix on the new album
our producer Fausto Tinello working personally on the new album to complete the mix on the next weeks at the Tartini Studios in Italy.
The album will include 11 new unreleased tracks
Beyond that, the band are also happy to announce the new cover artwork is ready and on the last weeks has been chosen the title of the new album which will be revealed soon!!
Stay tuned.....The ANCILLOTTI story goes on!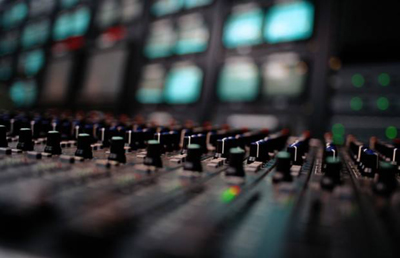 18/05/2016 NEW ACCIAIO ITALIANO FEST LIVE REPORT ON Loud and Proud Italy by Massimo Incerti Guidotti.
http://loudandproud.it/acciaio-italiano-report-del-festival-borderline-modena-14-05-2016/
Thank you Loud & Proud
Only Italian Language
4/5/2016 ANCILLOTTI NEARING THE END OF RECORDING PROCESS .FOR NEW ALBUM!!
ITA: Ciao ragazzi!!.....eccoci per ulteriori news sul nuovo album!!
Ci stiamo avvicinando alla fine della registrazione del nuovo album!!
Ci siamo trovati tutti insieme questa settimana per ultimare le ultime backing vocals e a breve chiuderemo tutti gli arrangiamenti.
Stiamo sentendo una prima bozza quasi completa del nuovo album e ragazzi... non immaginate quanto siamo orgogliosi di quello che vi faremo ascoltare a breve.
Crediamo di avere messo insieme undici nuove grandi songs senza brani riempitivi o di serie B.
Le cose stanno procedendo secondo i piani e la prossima settimana inizierà ufficialmente la fase di mix dell'intero album.
Restate sintonizzati per ulteriori news... we're cooking up a great new release !
ANCILLOTTI
Bud, Ciano, Bid, Brian

ENG: Hi guys.....here we are for more news about the brand new album!!
We are nearing the end of the new recording.
we are met together last week to end the last backings vocals and on these days we will close all arrangements
We are listened a first almost complete draft of the new album and guys... we are very trilled about the first mixdown that very soon you will be able to listen
we believe to have put in this new album eleven new amazing songs that we haven't ever written before
The recordings go on as the plans and next week it will officially begin the mix of the whole album.
Stay tuned for additional news... we're cooking up a great new release!
ANCILLOTTI
Bud, Ciano, Bid, Brian
14/04/2016 ANCILLOTTI & DIMITAR NIKOLOV (Bulgaria)
Eng: we are very proud to announce that the new stunning cover art of the brand new album will be created by Dimitar Nikolov from Bulgaria http://www.dimitarnikolov.com/
who has worked with the band previously and has done works for Ross The Boss -Manowar- Keep It True festival and more....
This week Bud and Ciano are back in studio for recorded more voices part and solo.
We delighted to discover the same magical vibe is still alive !!!
Stay tuned ....very soon more news about the new album!!

Ita: siamo molto orgogliosi di annunciare che la nuova sorprendente copertina del nuovo album sarà creata da Dimitar Nikolov http://www.dimitarnikolov.com/ che ha lavorato con la band in precedenza e ha disegnato lavori per Ross The Boss -Manowar- Keep It True festival e tanti altri ....
Questa settimana Bud e Ciano torneranno in studio per registrare le ultime parti di voce e chitarra.
Siamo lieti di scoprire che la stessa atmosfera magica è ancora viva !!!
Restate sintonizzati ....molto presto ulteriori news sul nuovo album!!
ANCILLOTTI
4/04/2016 ANCILLOTTI STUDIO DIARY PT. III: BUD VOICE RECORDINGS AND SONG PREVIEW!!!
ITA: ciao a tutti ragazzi!!
Come promesso eccoci con altri aggiornamenti dagli studi di registrazione.
Mentre stanno continuando le registrazioni delle parti di chitarra di Ciano
presso i tartini studio 5 di Parma, presto alcuni clip audio saranno disponibili
on line sulle nostre pagine, ieri sono ufficialmente iniziate le registrazioni
delle parti vocali di Bud presso gli HRSstudio di Firenze sotto la guida di Simone Palazzo e un altro membro fondamentale della crew degli ANCILLOTTI l'amico James Hogg.
Il risultato.....incredibile!!!..(di seguito un breve video clip dallo studio).
Bud al momento ha registrato tutte le voci di 3 brani, oggi sono previste
altre sessioni di registrazioni di altri 4 brani e che dire...
avremmo voglia di mettere già tutto on line per farvi ascoltare le sensazioni
che i brani di questo nuovo album trasmettono..potenza, groove, armonia, dolcezza e adrenalina a mille!!!
Un saluto a tutti voi e restate sintonizzati..presto ulteriori news sullo stato dei lavori e ..aggiornamenti
sull'artwork del nuovo album!!!
Un legame inscindibile si unisce...legacy of rock!!

ENG: Hello to everybody!
As promised here we are with more updatings from the rec. studio's
In the meanwhile Ciano make the recordings of his guitars always at the Tartini studio 5 in Parma (soon some audio clips will be available
on line) yesterday Bud has officially begun the recordings of his vocal parts at the HRS studios in Florence with the the sound engineer Simone Palazzo
and with him another ANCILLOTTI brother..James Hogg.
What the band think about about the tracks today?.....unbelievable!!!(follo the short video clip from the studio)
Bud to the moment recorded the voices of four new songs and today is scheduled another day in studio.
we would like putting already tracks on line to make you listen to the feelings of this new album.....power, groove, harmony, sweetness ....!!!
Anyway..A big hug to all of you and stay tuned..soon further news on the state of the jobs and about the new album artwork!!!
28/03/2016 ANCILLOTTI NEW ISTAGRAM PAGE
ENG: we are happy to announce our new instagram page! Find us at https://www.instagram.com/ancillotti.band.official/ and like us on instagram for more videos and pictures.
Tag us and share your pictures & videos with us.
Thank you to all for liking and supporting the band!

ITA: siamo lieti di annunciare la nostra nuova pagina su Instagram!!
Seguiteci all'indirizzohttps://www.instagram.com/ancillotti.band.official/ e condividere le vostre foto e video con noi.
Grazie ancora a tutti per i vostri like e per il sostegno alla band!

Ancillotti.Band.Official (@ancillotti.band.official) • Instagram photos and videos
ANCILLOTTI are: Vocals - Bud Ancillotti Guitars - Ciano Toscani Bass - Bid Ancillotti Drums - Brian Ancillotti
INSTAGRAM

21/03/2016 ANCILLOTTI STUDIO DIARY PT. II: CIANO RHYTHM GUITARS.
ITA: Dopo basso e batteria questa settimana Ciano sta registrato tutte le parti di chitarra ritmica sempre ai Tartini 5 Studio di Parma sotto la guida del fidato Fausto"Tino" Tinello. I suoni di chitarra sono enormi, questa volta si sente l'influenza che i primi dischi di Van Halen hanno avuto su Ciano.
Ciano questa volta oltre alle sue Les Paul e al suo storico Marshall jcm 800 2203 d'annata, sta usando un altra testata Marshall da 50 watt customizzata su sue indicazioni e finalmente dopo tanto lavoro anche i suoi nuovi pedali signature overdrive e boost by Dolphin's Sound e i nuovi cavi by Frog Amp. Al momento sono state registrate le chitarre ritmiche di 5 nuovi brani e ascoltando i primi rough mix il risultato è incendiario. In settimana Ciano ritornerà in studio per la registrazione dei rimanenti brani prima di passare alla registrazioni dei soli e degli arrangiamenti finali. Nei prossimi giorni cercheremo di farvi ascoltare qualche anteprima video delle sessioni di Ciano.
L'album sta prendendo forma e le emozioni che stiamo provando per questo nuovo capitolo sono indescrivibili.
Restate sintonizzati per ulteriori news ....never surrender!!
ENG: After the drums and bass this week Ciano in these days is recording all parts of rhythm guitar always at the Tartini 5 Study in Parma - Italy under the guide of Fausto "Tino"
The Guitar sound is warm and bigger and in this sound you can hear the elements and a huge influence of Eddie Van Halen sound of the first records on Ciano style.
For this recording Ciano used his Marshall JCM800 and Gibson Les Paul vitage and finally after so much work also his new signature pedals overdrive & boost by Dolphin's Sound with the new Frog cables. . This is a really simple tone and it's a 'super dry' recording no reverb or room ambience used.
At the moment Ciano have been recorded the rhythmic guitars of 5five new tracks and listening the first rough mix the sound is amazing. On thes days Ciano will return in studio for recording the next songs.
Stay tuned for more news...never surrender!!
14/03/2016 THE RECORDNG SESSIONS OFFICIALLY STARTED!!
ITA: Dopo aver svolto negli ultimi mesi un intenso lavoro di preproduzione finalmente ANCILLOTTI hanno iniziato questa settimana le registrazioni del nuovo album !!!
Questo fine settimana insieme con il produttore Fausto Tinello ci siamo ritrovati per impostare tutti i suoni di batteria, basso e tutti i dispositivi di registrazione.
In questi giorni Brian e Bid hanno concluso tutte le parti di batterie e basso e il suono è dannatamente potente!!!!
Passo successivo ..... registrazione chitarre !!
Ciano infatti inizierà la registrazione delle sue chitarre ritmiche questo venerdì !!
Il nuovo capitolo è iniziato !! .. Restate sintonizzati per le prossime news, vi aggiorneremo di continuo postando foto e video dallo studio. Pics links

ENG: Hi everyone
After spending an intensive work on the last months finally ANCILLOTTI started this week the recordings of new album!!!
We gathered together in the week along with the producer Fausto Tinello to set up the drums, bass and all the recording devices.
Over these days the Metal machines duet Brian and Bid ended all drums and bass parts and the sound is...amazing and loud!!!!
The next step.....guitars!!
Ciano will begin his rhythm guitars this friday!!
The new capter is beginning!!.. Stay tuned for the next news, pics and video's from the studio. Pics links
24/02/2016 ANCILLOTTI live @ ACCIAIO ITALIANO FEST 2016
ITA: come avrete letto, ANCILLOTTI suoneranno all'ACCIAIO ITALIANO FEST 2016
La band a deciso che si esibirà in un numero estremamente ristretto di Festival prima del'inizio del nuovo tour a supporto del nuovo album.
Abbiamo intenzione in queste poche date di suonare un po di roba nuova e non vediamo l'ora di capire come sarà accolto da tutti voi la nuova release.
Arrivederci dunque a presto ragazzi... Legacy of rock!!
ANCILLOTTI
Bud, Ciano, Bid, Brian

Eng: as you will have read, ANCILLOTTI will play @ACCIAIO ITALIANO FEST 2016 in Modena (Italy)
The band has decided to play live in an very few number of Festivals before the next tour and the new release
In these few dates our intention is to play a few new stuff songs and we cannot wait to understand as you will be welcome the new release.
See you soon friends and....Legacy of rock!!
ANCILLOTTI
Bud, Ciano, Bid, Brian
Jolly Roger Records in collaboration with Classix Metal & Metal Maniac presents:
ACCIAIO ITALIANO FESTIVAL 6 - Saturday May 14th Borderline - Modena
ANCILLOTTI
HYAENA
WITCHWOOD
BLACK OATH
RAIN
DEATHLESS LEGACY
GODWATT
CRIMSON DAWN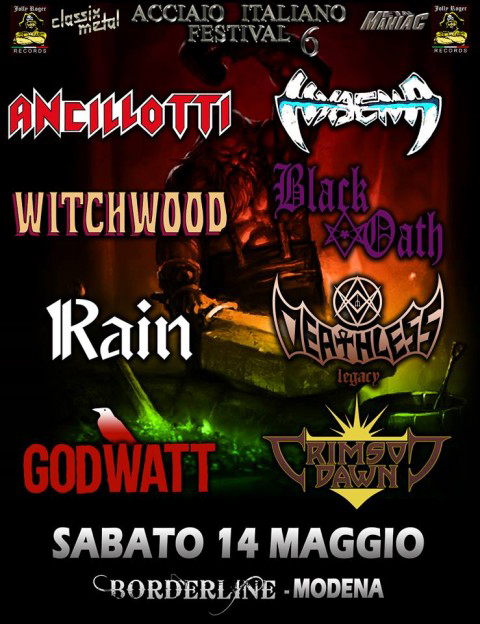 22/02/2016 ANCILLOTTI ANNOUNCE A NEW COLLABORATION FOR THE NEW ALBUM!!
ITA: E' con enorme piacere che diamo il benvenuto a bordo ad un altro amico e straordinario compositore di musica .... mr. Simone Manuli http://www.manulicomposer.com
Con Simone abbiamo avuto il piacere di lavorare in passato sulla track Sunrise tratta dall'album "The chain goes on" e anche per queste nuova release abbiamo chiesto a Simone se gli andava di unire le forze ed eccoci qui...!! ...
Il contributo principale di Simone sarà quello di creare gli arrangiamenti dei diversi strumenti come pianoforte, Hammond, violini, ecc ..utilizzando strumenti virtuali come Vienna Instruments o Cinesamples raggiungendo il miglior risultato in termini di qualità del suono.
Abbiamo ancora molte altre novità sul nuovo album per cui restate sintonizzati ulteriori aggiornamenti molto presto!!..we back!!

ENG: We are pleasure to announce a new collaboration with another good friend and amazing music composer ....mr. Simone Manulihttp://www.manulicomposer.com
we had the pleasure to work with simone on the track Sunrise from "The chain goes on" album and also for these new release we have asked to Simone to join forces
and...here we are!!...
The Simone main contribution will be to create the arrangement of several instruments as piano, Hammond cembalo,violin, ect using the top instruments such as Vienna Instruments or Cinesamples reaching the best result in terms of sound quality.
We have more news about the new album so .....stay tuned for more updates very soon ...We back!!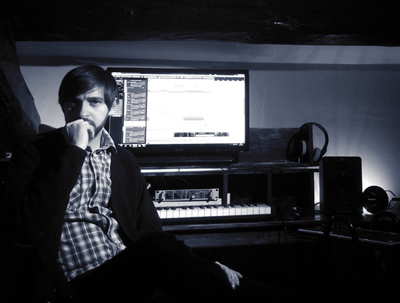 9/02/2016 ANCILLOTTI NEW ALBUM...ALMOST READY!!
ITA: Febbraio 2016: ci siamo quasi! Questa settimana ANCILLOTTI ultimeranno a Firenze le registrazioni delle ultime demo da consegnare al produttore Fausto Tinello e l' 11 di marzo inizieranno ufficialmente le registrazioni del nuovo album!!
Le registrazioni di basso, batteria e chitarra saranno registrati ai Tartini 5 Studios di Parma http://www.tartini5.it/ mentre la voce del Bud sarà registrata presso gli HSR Studios di Firenze http://www.hsr-audio.com/ sotto la guida di Simone Palazzo già fonico della band durante il "The chain goes on tour 2014/2015".
last but not least avremo il piacere di lavorare con un altro amico e grande professionista ....Alessandro Del Vecchio http://www.alessandrodelvecchio.com che si occuperà della fase di mastering dell'intero album.
Il nuovo album dovrebbe uscire per settembre, stiamo parlando con la nostra label la Pure Steel Records http://www.puresteel-records.com/ per definire tutti i dettagli, release date e nome dell'artista che si occuperà di creare l'artwork del nuovo album ....appena avremo ulteriori notizie certe vi terremo informati!!
Restate sintonizzati ....crediamo che questo nuovo album sarà una bella sorpresa per tutti voi....!!
we back!!
ANCILLOTTI

ENG: February 2016: we are almost ready! This week ANCILLOTTI will complete in Florence the recordings of the last demos to deliver
to the producer Fausto Tinello and on March 11th will officially begin the recordings of the new album!!
The recordings of drums and guitars will be recorded at the Tartini 5 Studios in Parma http://www.tartini5.it/ while the Bud voice will be recorded at the HSRs Studios in Florence http://www.hsr-audio.com by Simone Palazzo also sound engineer during the last "The chain goes on tour."
last but not least we will have the pleasure to work with another friend and great producer .....Alessandro Del Vecchio http://www.alessandrodelvecchio.com that will take care of the mastering of the whole album!
The new album should go out for September, we are also talking with our label the PureSteel Records http://www.puresteel-records.com about the details, release date and name of the artist that it will take care the new artwork....
Stay tuned Metal friends....We believe that this new album will be a beautiful surprise for you....!!
we back!!
ANCILLOTTI
19/01/2016 NEW ALBUM!! A MESSAGE FROM THE BAND
ENG: We are very proud after many of you have been asking to us more news about the new album to give you finally more updates about the new release!
Things are going very well, we have ended to writing the eleven songs that will included on the new album and also if the track list drawn up will not be the final one, it's very close about what we had idealized.
We have excluded a couple of songs and on these days we are listening the first demo preview and the feelings are amazing
The work is proceeding shipped respecting our programs, Brian and Bid are working to make the drums and bass more incisive and heavy, Bud ended his tour with Strana Officina now is working full time on the lyrics and the new lines are incredible!!
Ciano in his studio is working with his old Marshall, Les Paul and with his new signature pedals by Dolphin's Sound on the last arrangements and solos.
The new songs satisfy us 100% and this new album might be what you hoped to be able to do after the successful of The Chain Goes On.
As you know we have chosen the recording studio and the producer and finally few weeks ago we have choice also the person that will do the mastering process and that we will reveal soon
The recording date is near, the band is ready for give you the best and with the next updates will give you more news
we can't wait to play these songs live!!
Stay tuned guys and many thanks a lot for your support!
ITA: Siamo molto orgogliosi dopo che molti di voi ci hanno chiesto notizie sul nuovo album di darvi finalmente ulteriori aggiornamenti sulla nuova
release!
Le cose stanno andando molto bene, abbiamo finito di scrivere le undici canzoni definitive che verranno incluse nel nuovo album e anche
se l'elenco dei brani redatto non sarà quello definitivo, è molto vicino a quello che avevamo idealizzato.
Abbiamo escluso un paio di canzoni che non ritenevamo altezza e in questi giorni stiamo ascoltando le prime demo dell'intero album e le
sensazioni sono incredibili!!
I lavori procedono spediti rispettando i nostri programmi, Brian e Bid stanno lavorando per rendere la batteria e il basso ancora più incisivi e
pesanti, Bud concluso il suo tour con la Strana Officina sta lavorando a tempo pieno sui testi e le nuove linee sono incredibili !!
Ciano nel suo studio sta lavorando con i suoi vecchi Marshall, le sue Les Paul e con i suoi nuovi pedali signature Dolphin's Sound
sugli ultimi arrangiamenti e soli.
Le nuove canzoni ci soddisfano al 100% e questo nuovo album potrebbe essere quello che speravamo essere in grado di fare dopo il successo di
The Chain Goes On.
Come sapete abbiamo scelto lo studio di registrazione e il produttore ma finalmente qualche settimana fa abbiamo scelto anche la persona che
si occuperà del processo di mastering e che sveleremo presto.
La data di registrazione è vicina, la band è pronta per dare il meglio e con i prossimi aggiornamenti vi daremo ulteriori news
Non vediamo l'ora di suonare queste canzoni dal vivo !!
Rimanere sintonizzati e come sempre grazie per il vostro sostegno!
Bud, Ciano, Bid, Brian
ANCILLOTTI